Today we are proud to welcome Ann Hsiao- Yen Howard to our team. Her asian flare is perfect for rubber stamps. Lets meet Ann...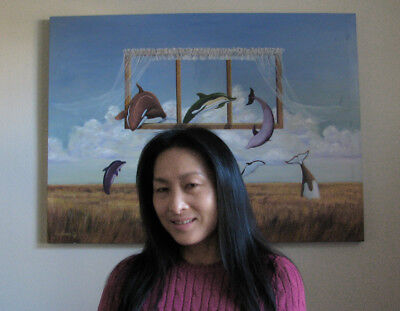 I am originally from Taiwan and now living in California. I am a full-time artist and mother of two. I do gallery shows and also enjoy selling my work on eBay. I like realistic paintings, but I prefer to paint what I feel and think rather than just what I see. My paintings can be colorful but I don't use more than 7 colors in each piece of my work. I want my paintings to be colorful but not overwhelming. I love to create cheerful artworks to soothe bumps and lumps or just simply bring smiles to people. I am the kind of artist who gets bored by painting the same subject over and over again, so I am always searching for new themes.
Jump over to
Jan's blog
for the start of our blog hop. :) Please join us tonight at 7pm PST on our
Facebook Fan page
. There will be fun and prizes.
Have a fantastic day!